Home / Arbrit Academy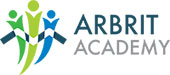 Arbrit Academy is a young and enterprising educational provider that commenced operations with the sole objective of making the educated more employable by equipping them with industry-relevant skills and internationally accredited qualifications in partnership with internationally recognized training providers, accreditation organizations, Universities, etc., from UK, Europe, USA and Australia.
Arbrit Academy will be commencing the 'Executive Diploma in Business Management' from the 6th of November 2015.
The Executive Diploma in International Business Management is a Postgraduate level management course designed by Westford School of Management of UAE, quality checked and awarded by Pearson Assured of UK. This management course is specifically designed to develop the skills of learners in strategic managerial abilities in the international context.
Aim of the Course
---
» To provide an opportunity for students to develop a grasp of business related knowledge in organisational management
---
» To prepare students intellectually and practically for effective performance in their workplace
---
» To develop an understanding of the issues of management and business processes including inter-relationship between the core functional areas of an organisation, relative to particular sectors, whether public or private.
---
» To develop specialised knowledge in a particular field of business such as Human Resource Management, International Marketing Management, etc.
---
» To develop an awareness of the problems confronted by organisations and businesses and to equip them with the means to solve problems.
---
» To prepare and cultivate students in all fields of business administration in order to manage the various organisations on a scientific basis and to hold leading managerial positions.
---
This qualification is inspired and based upon the Masters in Business Administration, which is a world renowned higher education qualification, one that encompasses all the core competencies required of a Business Manager. The qualification is not tied to any specific industry or country, and instead outlines the skills and knowledge that meet the needs of managers in different sectors on a domestic and international Platform.
Students who complete the 'Executive Diploma in International Business Management' will gain the opportunity to progress to an MBA with the University of Wolverhampton, which is a partner University of Westford School of Management, UAE. For this progression route, the student will be communicating directly with Westford School of Management and the University of Wolverhampton.